When there is a lockdown and everything is closed, we usually tend to reside to movies to make us feel something different. I usually love to watch thriller & investigative crime movies while other times I love watching films about adventure, love and travel.
I currently live in Rome; weirdly enough, I still try to find movies shot in Italy or I'll re-watch some older movies. Italy is a place with endless dreamy locations to film in and so watching movies shot in Italy will never be boring. Instead, it will always get you excited about planning a trip once the lockdown is over! Not all of these movies are masterpieces but, in some way, each of them beautifully showcases Italian landscape, society or culture.
Below I will be mentioning some good & enjoyable movies shot in Italy:
1. The Talented Mr. Ripley (1999)
Thriller/Crime
This movie is definitely one of my favorite "keep-you-on-the-edge-of-your-seat " kind of film. The Talented Mr. Ripley was shot in and around Positano and some locations in Rome and Venice.
It is an American psychological thriller film written and directed by Anthony Minghella and based on Patricia Highsmith's 1955 novel . The movie stars Matt Damon as Tom Ripley, Jude Law as Dickie Greenleaf and has received five Academy Award nominations, including Best Adapted Screenplay and Best Supporting Actor for Law.
The movie is about the charismatic but very psychopathic Tom Ripley who gets sent to Italy to bring back Dickie Greenleaf (Jude Law), a spoilt millionaire. However, events take a sinister turn and a murder occurs.
2. Love Wedding Repeat (2020)
Romantic Comedy
If you like cringe-inducing humor, this movie is for you. The movie takes place, in large part, at Villa Parisi in Frascati, Italy.
Love Wedding Repeat is a romantic comedy film directed by Dean Craig and is a remake of the 2012 French romantic comedy film Plan de Table. The film stars Sam Claflin, Olivia Munn and Eleanor Tomlinson.
The movie is about Hayley's marriage (wedding day) to Roberto, a wealthy Italian man. The wedding gives Hayley's older brother, Jack, the chance to reconnect with his old crush, a journalist named Dina. However, Hayley's ex shows unexpectedly which leads us to seeing the multiple scenarios of how people are trying to handle that situation.
3. Call Me By Your Name (2017)
Romance/Drama
This movie will make you never look at peaches the same again. The movie was shot in Lombardy, mainly in the town of Crema, an hour from Milan.
Call Me by Your Name is a coming-of-age romantic drama film directed by Luca Guadagnino and starring Armie Hammer and Timothée Chalamet.
The movie talks about Elio (Timothée Chalamet) who is staying in his family's 17th-century villa and Oliver (Armie Hammer), a 24-year-old graduate student whom Elio's father, a professor of archaeology, invites over for the summer. What follows is a sensual tale of first love between Elio and Oliver in the beautiful Lombardy!
4. The Rite (2011)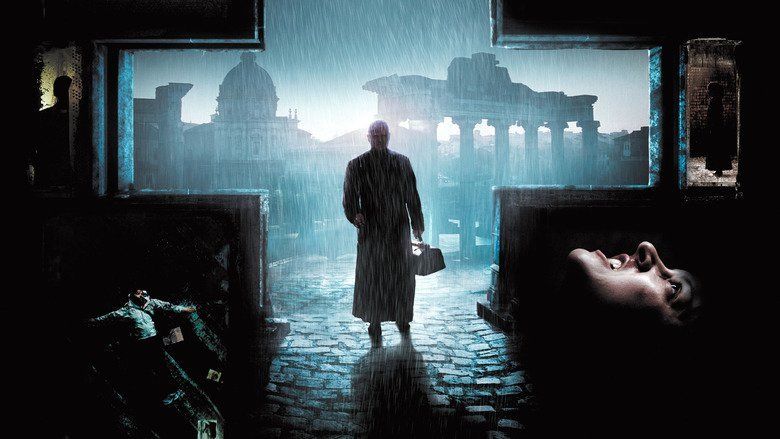 Horror/Thriller (based on real events)
This horror movie was filmed in Budapest and Rome. It is a supernatural horror film directed by Mikael Håfström and written by Michael Petroni.
The movie was based on Matt Baglio's book The Rite: The Making of a Modern Exorcist; which is based on supposedly real events as witnessed and recounted by an American then-exorcist-in-training, Father Gary Thomas, and his experiences of being sent to Rome to be trained and work daily with veteran clergy of the practice. The film stars Anthony Hopkins and Colin O'Donoghue.
The movie talks about a seminary student Michael Kovak (Colin O'Donoghue) who finds that he must attend a Vatican school of exorcism while believing possession to be the work of a troubled mind rather than actual demons. Then, Michael becomes the apprentice of Father Lucas (Anthony Hopkins), a veteran exorcist, and encounters a terrifying force that causes him to question everything he believes.
5. Under The Tuscan Sun (2003)
Romance/Drama/Memoir
Under The Tuscan Sun was filmed in multiple locations in Italy, including Cortona, Florence, Montepulciano, Positano and Rome. This American romantic comedy-drama (starring Diane Lane) is written, produced, and directed by Audrey Wells and is based on Frances Mayes' 1996 memoir of the same name.
The movie is about an American author, Frances Mayes, who escapes to Tuscany when she discovers her husband has been cheating on her. Falling in love with Cortona, she buys a dilapidated villa and starts to rebuild it, hoping it will lead to a change in her life.
6. Eat Pray Love (2010)
Romance/Drama/Memoir
If you are into Italian food porn and good vibes, this movie is a great choice! Eat Pray Love, starring Julia Roberts, was shot on location in Rome and Naples. This film is an American biographical romantic drama film based on Elizabeth Gilbert's 2006 memoir of the same name. Ryan Murphy co-wrote and directed the film.
Liz Gilbert (Julia Roberts) thought she had everything she wanted in life: a home, a husband and a successful career. But after her divorce, she hits a turning point and finds out that she is confused about what is important to her. Daring to step out of her comfort zone, Liz embarks on a quest of self-discovery that takes her to Italy, India and Bali.
Bonus movie to watch:
The Lizzie McGuire Movie (2003)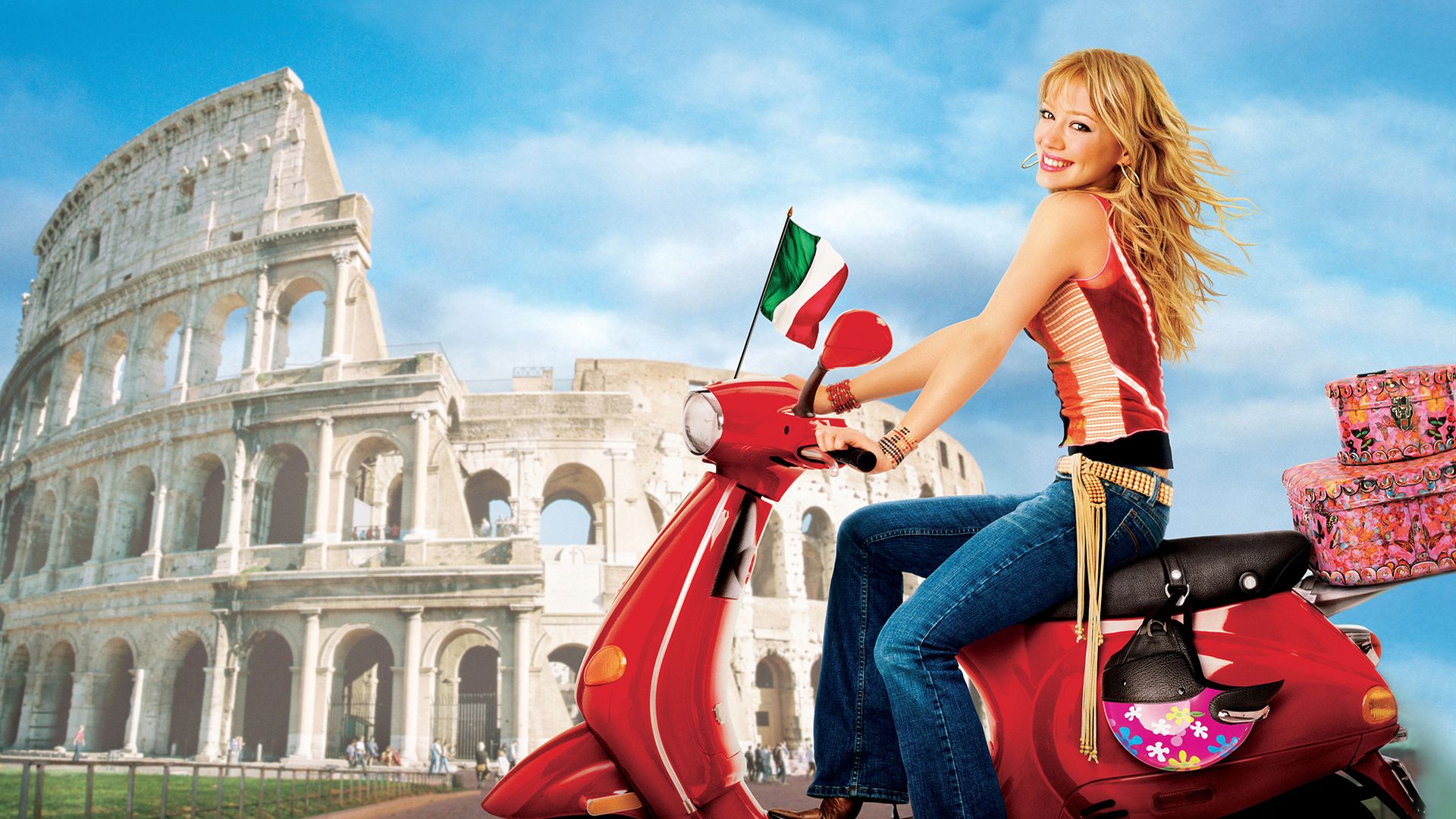 Family/Comedy
A trip down memory lane and childhood memories, perfectly describes this movie! The film was shot in Rome, Italy in the fall of 2002. The Lizzie McGuire Movie is an American teen comedy film directed by Jim Fall starring Hilary Duff and Adam Lamberg.
The film talks about Lizzie McGuire, who while on a holiday in Rome, is mistaken to be a pop star named Isabella. However, when the time comes, she must choose between her new glamorous lifestyle and returning home.