*This article was originally written for Travel & Destinations (www.travelanddestinations.com)
Under visited and less touristy than other parts of Europe, Ukraine stands as one of the largest countries in Europe. Ukraine is a vibrant and beautiful country perched on the Black Sea, full of beaches, ancient castles, wild forests, stunning countryside, and a welcoming attitude from its friendly people.
Ukraine offers several gorgeous attractions for tourists including its traditional villages and colourful modern cities, many of which feature UNESCO World Heritage Sites and well-kept historical artefacts. Its capital, Kiev, features the gold-domed St. Sophia's Cathedral, with 11th-century mosaics and paintings is a highlight. Moreover, huge festivals celebrating its rich culture and history of folk traditions and diverse cultural influences take place yearly. Ukraine is also a very budget-friendly travel destination. All this together makes Ukraine a special destination, despite its political problems.
Below are 10 places that will make you fall in love with this eastern European gem. Here are the best and most beautiful places to visit in Ukraine.
Lviv
Established in 1240 and named after Leo, the oldest son of the King of Ruthenia, Lviv is the largest city in western Ukraine. This city is packed with monuments, galleries, and buildings with archaeological findings dating back to the 5th century.
Dubbed one of Ukraine's most popular cultural cores, Lviv is home to some amazing operas, ballet performances, and art galleries, such as the Lviv National Art Gallery, home to over 60,000 works of art. In this city, you will discover all kinds of beautifully eccentric bars and knaipas (local pubs) hidden down narrow side streets.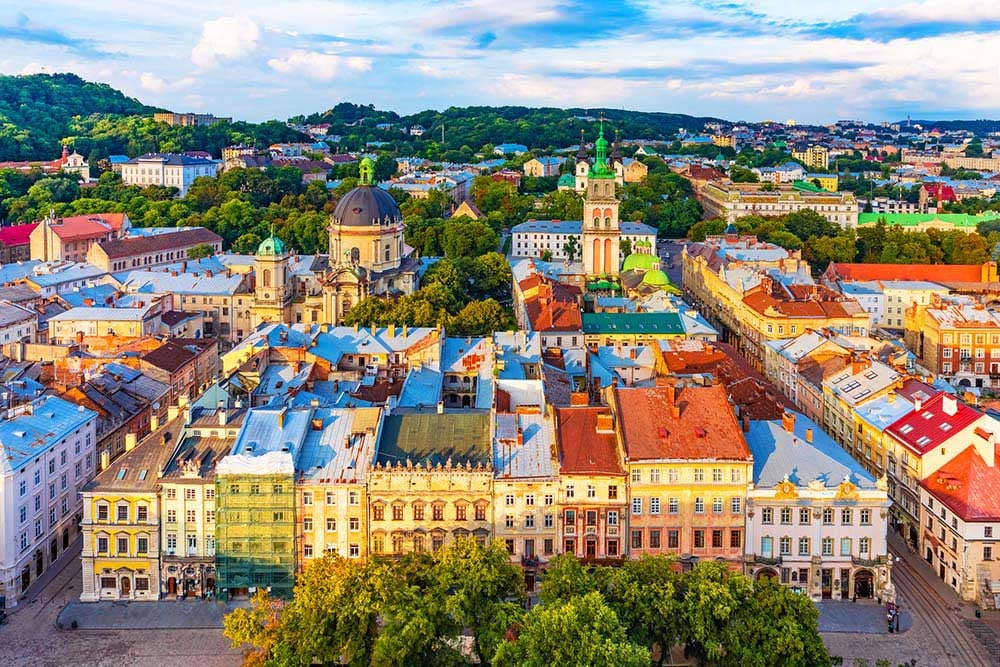 Kharkiv
Kharkiv was the first capital of the Ukrainian Soviet Socialist Republic (December 1919-January 1934). It is now known as the city of students and youth with an average age of 35 years old.
The city offers many theatres, cinemas, museums, a variety of music and theatre festivals demonstrating its traditions.
Kharkiv is home to "Freedom Square", the 8th largest city-centre square in Europe. A noteworthy landmark of the square is the Derzhprom building, which is one of the most prominent examples of constructivist architecture.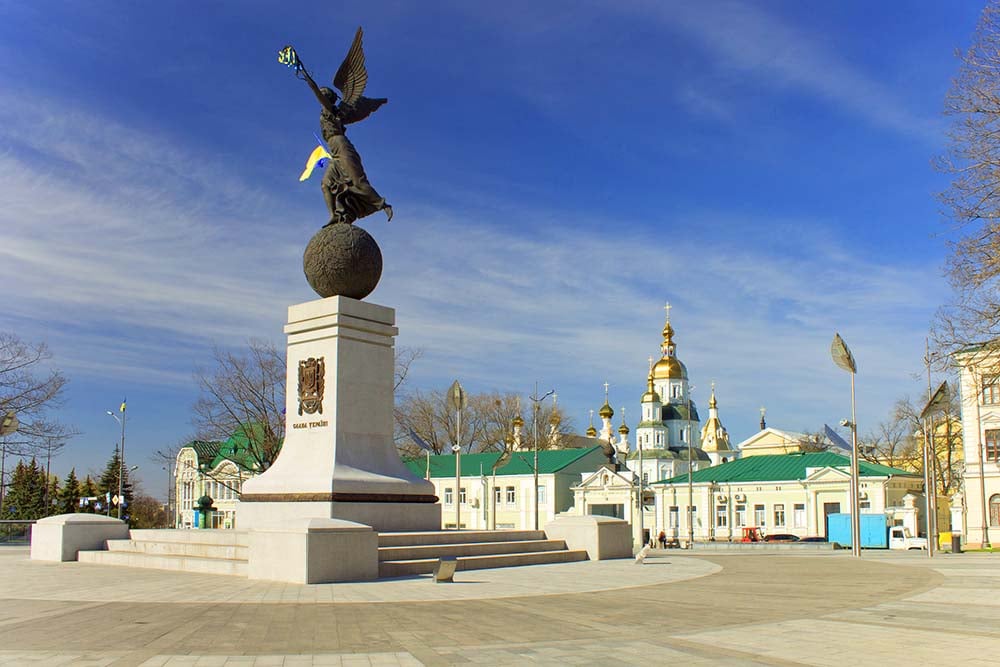 Odessa
Located on the north-western shore of the Black Sea, Odessa is commonly called the "Pearl of the Black Sea". This city was first taken by the Greeks, then again by the Ottomans, and finally the Russians. This formulates the interesting history this city holds which can be told through its many museums and artefacts.
Odessa is now a modern city that offers a great collection of Art Nouveau architecture, theatres, underground catacombs, gorgeous beaches, great wineries, pretty cafes, and a prosperous nightlife scene.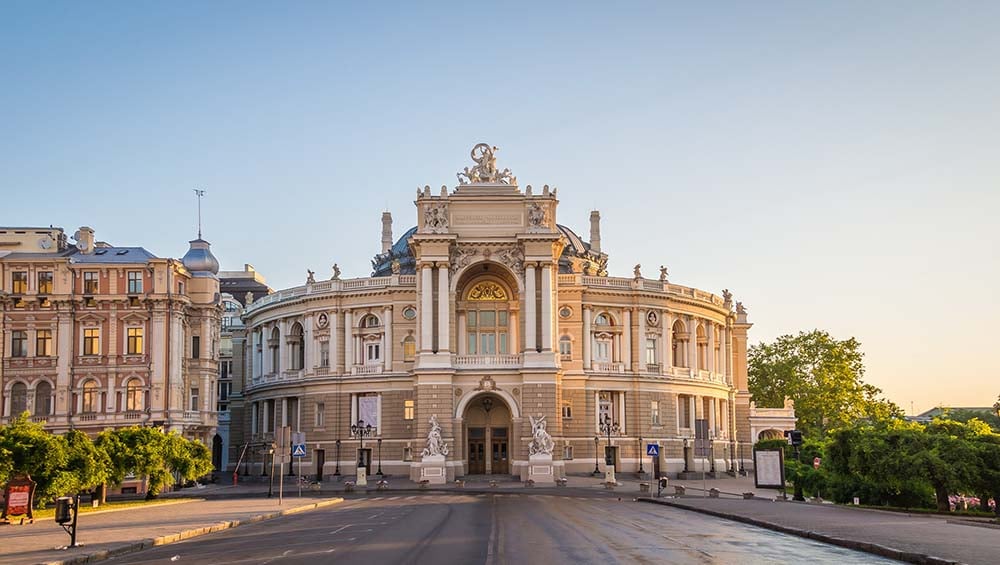 Kiev (Kyiv)
Located in north-central Ukraine, its capital is of course the place to be. Kiev (also called Kyiv) is one of the oldest cities in Eastern Europe (482 AD). It is loaded with historic Soviet architecture, golden-domed churches, huge monasteries, and beautiful streets.
Kiev is for sure a fascinating cultural trip. Make sure to check its history-filled museums, like the Museum of Folk Architecture and Ethnography, which stands as one of the largest open-air museums in Europe. Do not forget to visit the oldest and the most popular monasteries in Ukraine, Kiev Pechersk Lavra (aka the Kiev Monastery of the Caves).
Make sure to check the theatre, opera, and musical performances which are immensely popular in Kiev. Later, head to one of the many city bars, sidewalk cafés, and enjoy a walk down Andriyivskyy Descent, a gorgeous cobblestone street lined with Art Nouveau-style houses and magnificent gargoyles.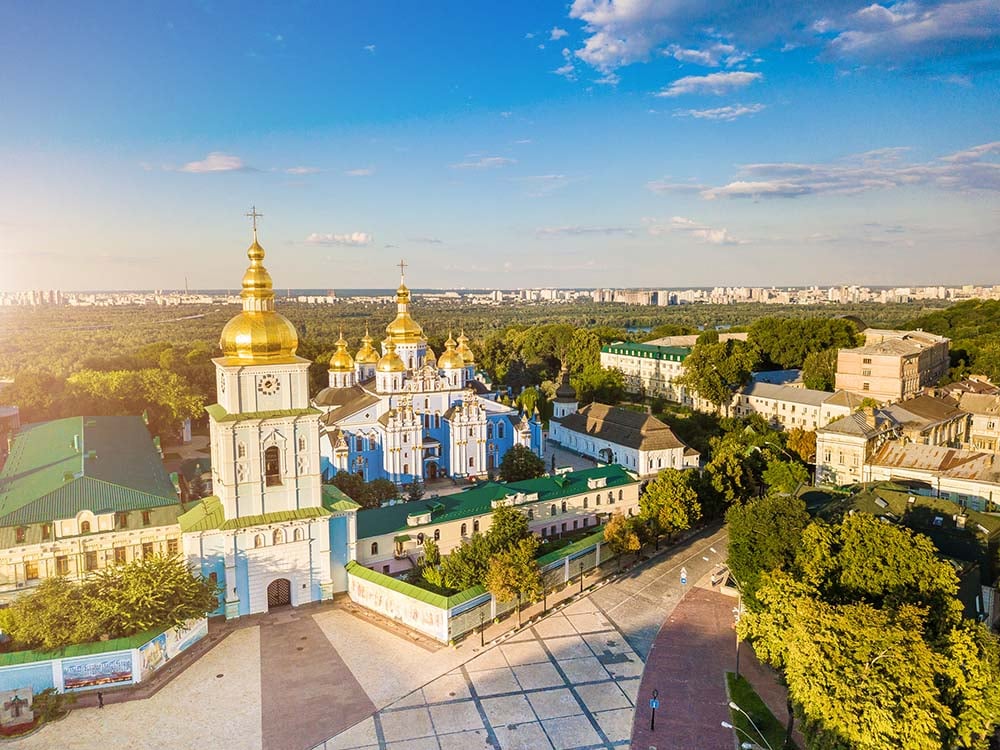 Chernobyl
If you are interested in dark tourism, then this place is suitable for you. Chernobyl guarantees a dark exploration into the notorious 1986 nuclear disaster that led to the mass killing of thousands of people.
Chernobyl now appears frozen in time. While vising it, you will observe the demolished buildings, supermarkets taken over by nature, dolls resting on top of corroded playground equipment, a ferris wheel that never took another spin and the abandoned possessions of the people who had to run for their lives. For the fear of radioactive contamination, the citizens were not allowed to bring with them almost any of their belongings, including their own pets. On the bright side, guided tours are available to learn about the tragedy first-hand.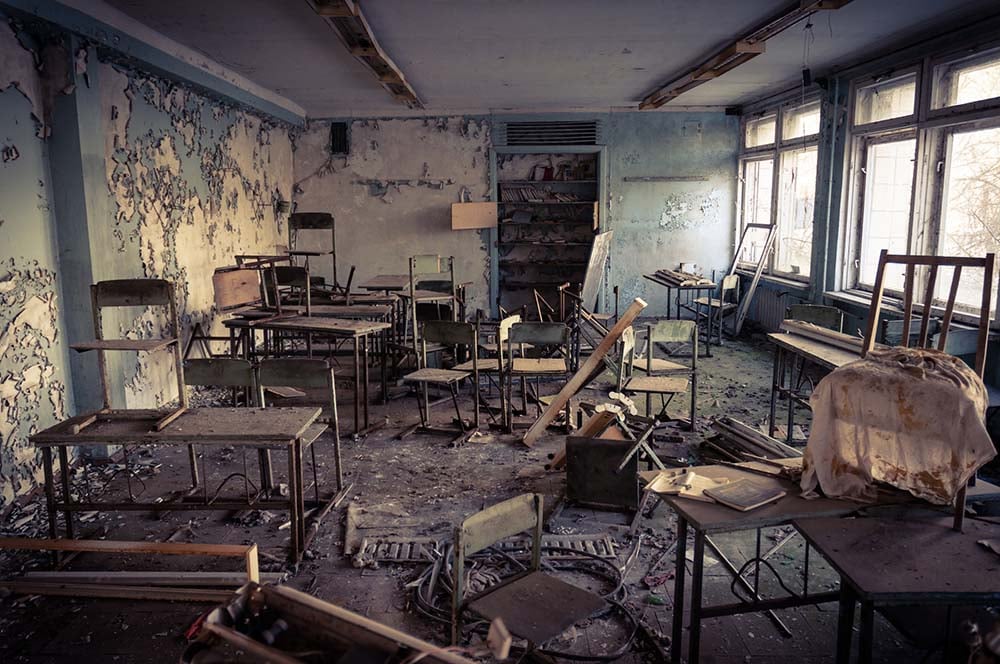 Chernihiv
Chernihiv is one of the oldest cities in Ukraine and was first mentioned in the Rus'-Byzantine Treaty of 907. The treaty ranked Chernihiv as the second most vital Ukrainian center after Kiev.
Chernihiv is situated on the banks of the Desna River in northern Ukraine and features magnificent medieval architecture, especially the five-domed Transfiguration Cathedral and Catherine's Church with its golden domes.
If you love beer, then you will be extra pleased: the city has a beer (Chernihivske) named after it. Chernihivske is the preferred beer for millions of Ukrainians. Do not forget to visit the two ancient cave monasteries (caves of the Eletsky Monastery), located on the outskirts of Chernihiv which were once used as the bishops' residences and the 18th-century Kachanivka Palace with its beautiful neoclassical architecture, vast gardens, and gorgeous lake.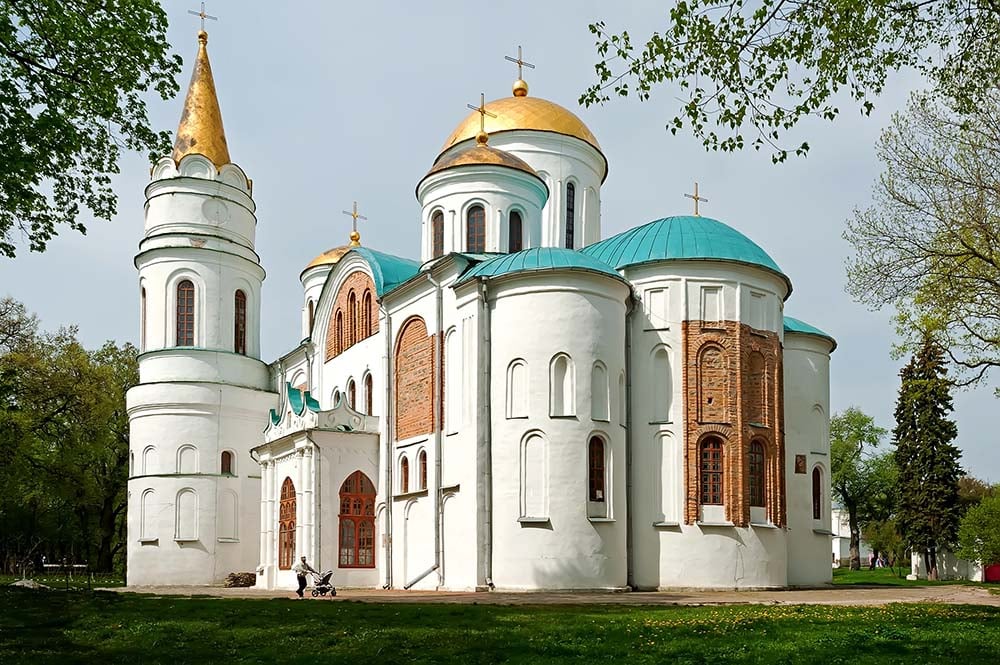 Kamianets-Podilskyi
Kamianets-Podilskyi is most famous for the Kamianets-Podilskyi Fortress and constitutes one of the major reasons tourists visit this dreamy city in the first place. This fortress towers over the Smotrych River and is truly one of the most charming fortresses in Eastern Europe.
Make sure to wander in the cobbled streets of this well-kept medieval town that is known for its beautiful pastel-coloured houses and amazing street art. Also, do not miss the opportunity to witness the amazing festival of hot air balloons in the springtime or the chance to ride one of these balloons.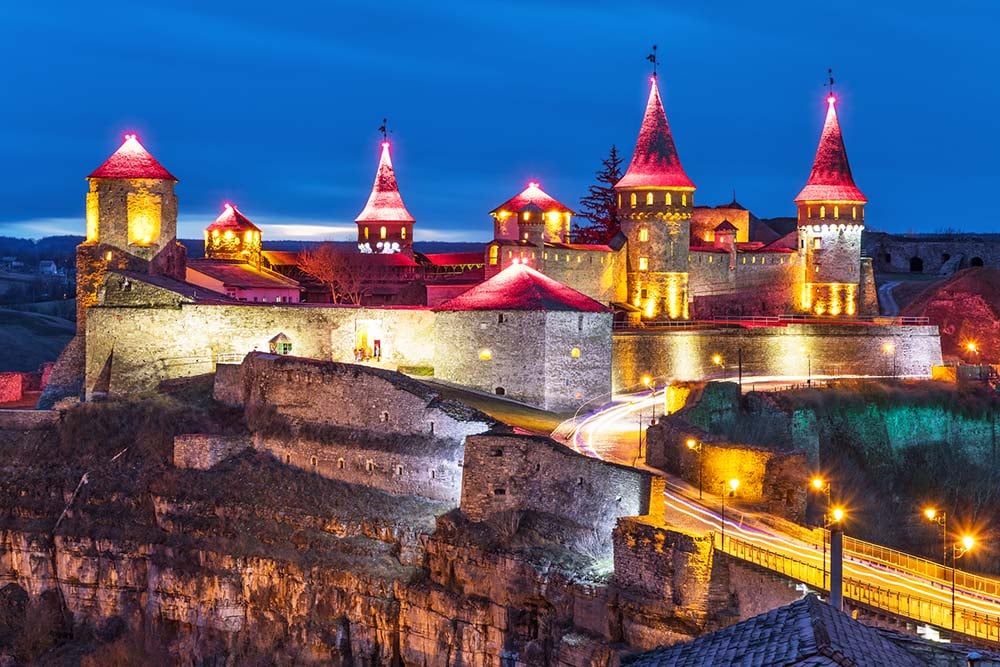 Uman
Situated in central Ukraine, this city is situated on the banks of the Umanka River located between the famous cities of Odesa and Kiev. This place is well equipped for tourists and you will not face trouble finding your way around it.
The city of Uman is rich with historical and cultural heritage. Make sure to check the Shopping Rows, and the National Dendrological Park "Sofiyivka". Also, make sure to check the Basilian Monastery (1764) which stands as the oldest building in the city.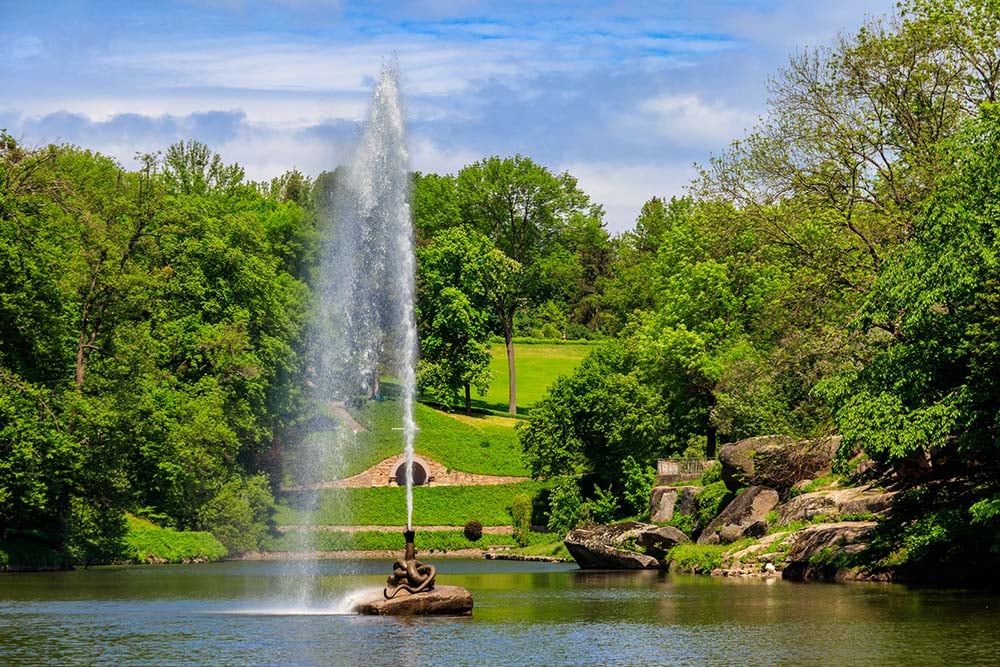 Rakhiv
Rakhiv, the highest city in Ukraine, is a mountainous town enveloped within the rich Carpathian woodlands of western Ukraine. Rakhiv is perfect for nature lovers, adventure seekers and hiking enthusiasts.
Rakhiv offers fantastic scenery with picturesque slopes and swinging bridges leading across the Tysa River. If you are looking for a peaceful escape in the mountains, head to the calm Dilove village.
Do not miss the Hutsul Bryndza Festival that takes place in September and is held to honour the shepherds who return from the Carpathians every winter bringing with them delicious types of cheese (wurda and bryndza), folk songs, and lots and lots of traditional dancing.
Bukovel
Surrounded by three huge mountains and the highest peaks of the Carpathians, Bukovel is a perfect winter holiday destination. This place constitutes Ukraine's biggest skiing destination and is in fact one of the largest ski resorts in Eastern Europe!
When you are not enjoying the ski slopes, head to the bicycle park, snow park, or the ski school to learn some new tricks. From December to April is the best time to plan a winter holiday to Bukovel.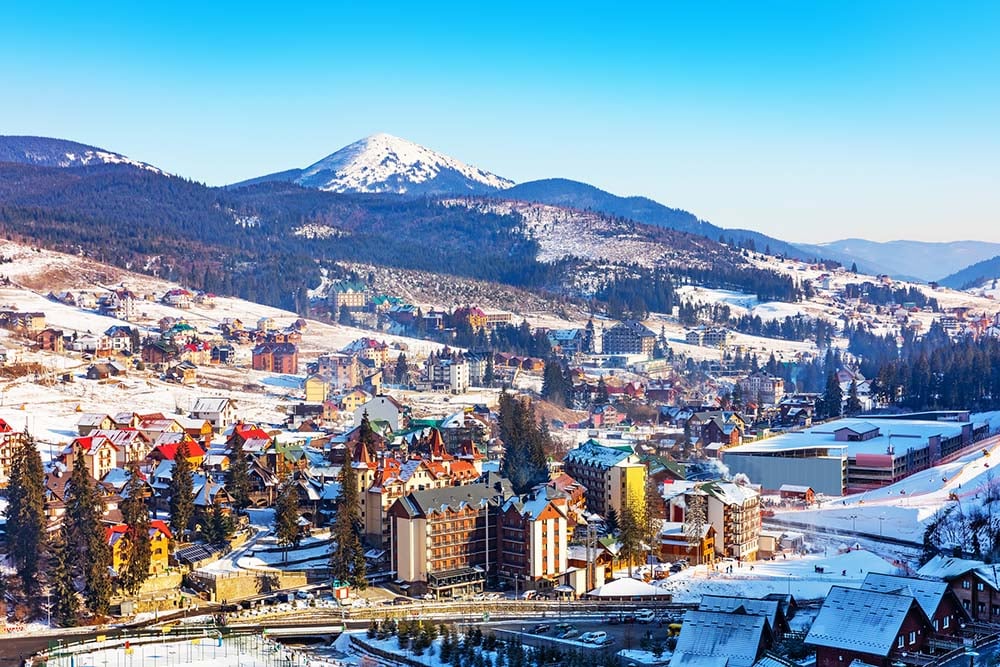 Summary
Ukraine is a rare gem in Eastern Europe that ought to be on everyone's bucket list. From its beautiful and unique architecture, dreamy and scenic cities, vast green landscapes, gorgeous beaches, charming lakes to its historical museums, Ukraine has much to offer.
Ukraine being an exceptionally budget-friendly travel destination, you need not worry when visiting this remarkable place. Just pack your bags and head there; there is never a bad time to visit Ukraine.