*This article was originally written for Travel & Destinations (www.travelanddestinations.com)
By the early fourth century ancient Romans developed a road network of 53,000 miles where each Roman mile was about 4,800 feet and marked by a milestone. This gave birth to the saying "All roads lead to Rome", and all roads must lead you to Rome for your next vacation! Rome is an all-in-one destination; filled with art, history, architecture, beauty, food, and sunshine. This makes Rome an all-year-round destination; it is always a good idea to visit Rome.
I love living in Rome because whenever I walk in its streets, I feel like I am taking a trip back in time; it is called the eternal city for a reason. Rome is a destination you must visit in your lifetime and is a destination that is perfect for your bucket list.
Here are 7 top reasons to visit Rome.
1. The beautiful weather
Rome is blessed with milder winters compared to the rest of Europe. Temperatures dropping below zero is exceedingly rare; the last time it snowed in Rome was February 2018 (at time of writing). This makes Rome a year-round destination, where you can pick any season and just come for a vacation. In summer, Rome is generously warm with beautiful weather and clear skies. Even in winter, Rome is great to visit as it looks gorgeous under the rain but is still warm enough and enjoyable to walk around the city. Another advantage is that in the winter months of December, January, and February the queues at the popular attractions and museums are at their shortest.
If you are looking to avoid the summer crowd and extreme heat, then early Spring or Autumn are great times to visit Rome. For me, September is my favourite time because the weather is still warm, the air is crisp, the tall trees start to turn into a lovely orange and the atmosphere becomes cosy and romantic.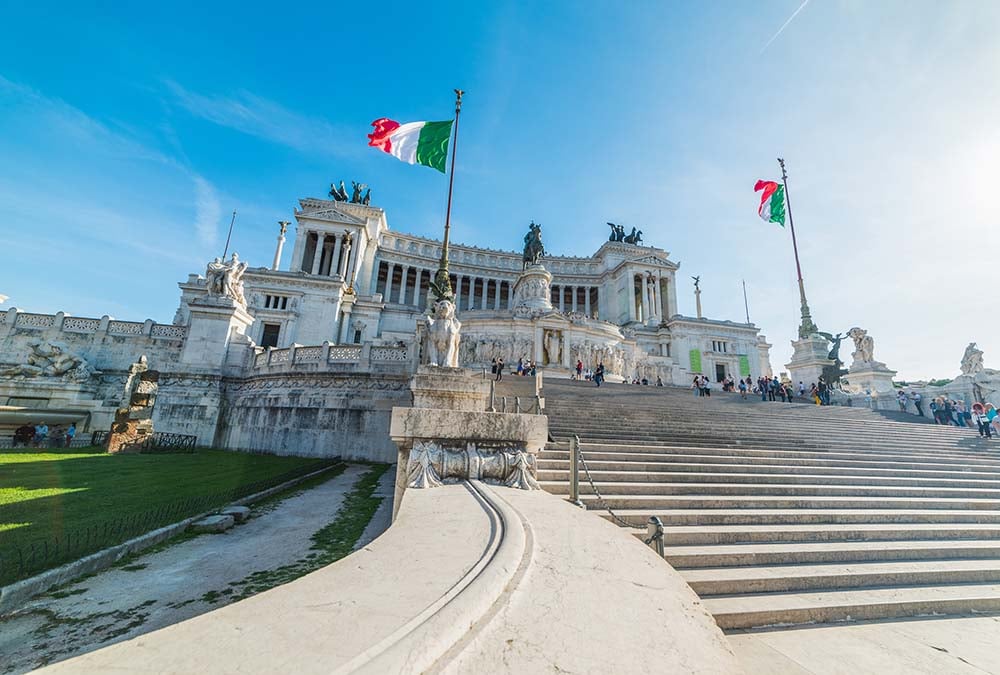 2. The food and aperitivo
Roman (Italian) food is the perfect example of "simplicity is key". Italian food is prepared with few ingredients but sure makes a cuisine that is full of taste, flavour, and character. Italian cuisine focuses on fresh ingredients from local products which you can taste with every bite. The food is not only delicious but is also affordable where the average cost of food in Rome is €40 per day and the average meal in Rome should cost around €15 per person. This depends of course on your spending and eating habits. Breakfast items are generally a little cheaper than that of lunch or dinner.
Some of the best foods to try include supplì, fiori di zucca, fried baccalà, tagliere di salumi e formaggi, carciofi alla romana/ alla giudia, pizza al taglio, carbonara, cacio e pepe pasta, and trapizzino.
My favourite part of the day is the pre-dinner or Aperitivo (aperitif). The aperitif is an alcoholic or non-alcoholic drink that is usually served with potato chips, nuts, olives, breads, and cheeses, or sometimes it comes in the form of an unlimited buffet. All this can add up to only 5-10 euros depending on the area. In the centre, the aperitivo is generally more expensive than the rest of the areas. The aperitif usually starts around 6.30 pm and lasts till 8 pm (prior to covid restrictions).You may also like:Delicious Food and Drinks to Try in Italy
3. The fresh desserts and pastries
Breakfast in Italy is usually a cappuccino and a pastry, which tends to vary by region. In Rome, delicious croissants (Cornetto) filled with Nutella or jam or even served plain are enjoyed alongside a cappuccino or regular coffee. I love to dip my cornetto in a warm cup of coffee; the taste is irresistible.
Some of the desserts you can find in Rome are the Maritozzo which is a sweet bread roll filled with whipped cream typical of the Lazio region where Rome is.
Other desserts are of course a good homemade gelato served all year long and found in almost every corner! You can always enjoy a gelato walking around on your sightseeing day. Other compelling desserts you can find in roman pastry and dessert shops include ricotta cannoli, tiramisu (which literally means pick me up), pastiera Napoletana, biscottis, and crostata ricotta e visciole.
4. The art,culture,architecture,and history (the trip back in time)
Modern Rome has hundreds of fountains and more than 900 churches which makes the roman culture one of the richest cultural heritages in the world. Rome is the birthplace of one of the most important ancient civilizations and boasts a huge collection of artwork, galleries, museums, old villas, and palaces. Rome's role in history has been so vital that UNESCO included its city centre in the World Heritage List. In its centre, you can find the well-kept ruins that date back to the Roman Empire, including the Colosseum, the Roman Forum, and the Palatine Hill.
Rome is a piece of art by itself; you can see famous pieces of art (for free) in churches, on the streets and in the buildings. For example, the church of Santa Maria del Popolo is a remarkable site in Rome where it harbours a treasure trove of Baroque and Renaissance art. Not only does it have sculptures by Bernini, but also paintings and frescos by Caravaggio and Raphael. Another good example is the Contarelli Chapel in the Church of St. Louis of the French (San Luigi dei Francesi) and the Basilica Papale di San Pietro.
San Luigi dei Francesi is a small church that inside has the astonishing Contarelli Chapel. This chapel has an in-situ triptych about the life of St. Matthew by the Baroque master, Caravaggio. Moreover, walking down the streets of the Vatican, you can of course notice the Basilica Papale di San Pietro which is the most famous work of Renaissance architecture and one of the largest churches in the world. It was designed by Michelangelo, Gian Lorenzo Bernini, Donato Bramante, and Carlo Maderno.
One amazing fact about Rome is that it is home to huge parks that still have ancient ruins. A park that I cherish most is the Parco degli Acquedotti which exhibits the extraordinary aqueducts that still stand there to this day.
5. Its size
Despite Rome being one of the most popular cities in the world, it is not overly big. It is small enough that you can see most of its tourist attractions on foot in a day or two. For example, the popular Colosseum is 2 minutes away by foot from the Roman Forum, 6 minutes away from the Palatine Hill, 12 mins away from the Capitoline Museums and Piazza Venezia, and 25 mins away from the Pantheon and Piazza Navona. Rome is also blessed with its connectedness as there are many timely metros and trains that can take you anywhere you want to go for a small price.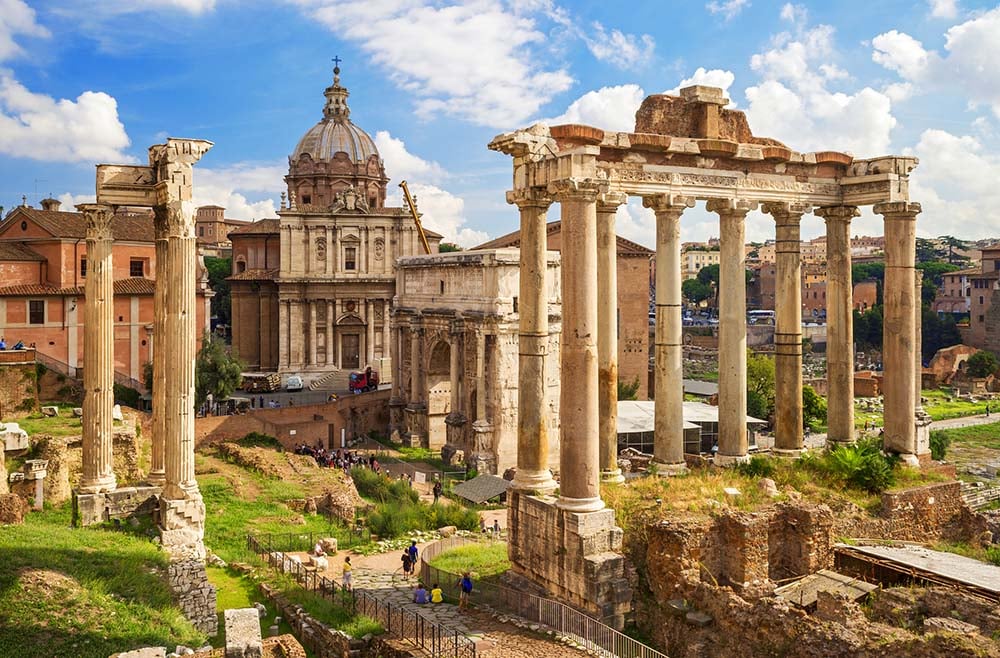 6. It's fairly close to the beach
Rome is very central and close to many of Italy's beautiful seacoasts and beaches. If you are in Rome during beach weather and would like to take a break from the crowd of the city, you can easily do a day trip to a beach, 1 to 2 hours away by train or car.
Some of my favorite beaches are Anzio, Santa Marinella, Santa Severa, Sperlonga, Fregence and Ostia Lido (30 mins away by metro). You can enjoy a day sitting at the many public and free beaches and then have lunch/dinner at the various restaurants and enjoy a sea view. Fried calamari and Spaghetti alle Vongole are my favourite summer dishes to eat along with a cold artisanal beer or a delicious Aperol Spritz cocktail.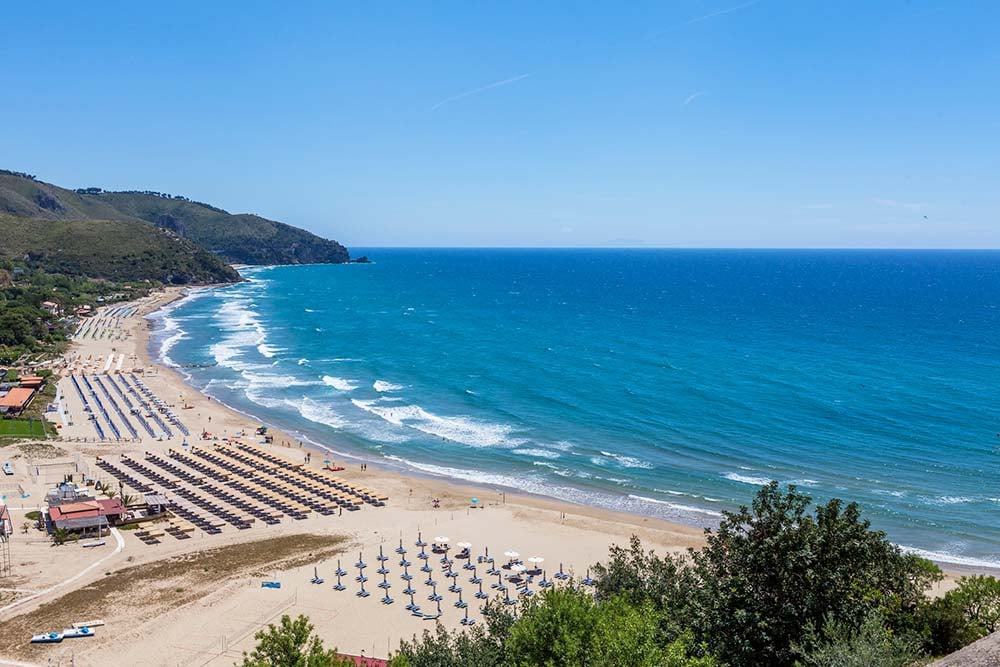 7. It's close to beautiful lakes
Not only is Rome close to charming beaches but it is also close to some gorgeous lakes. I always appreciate the lakes around Rome due to the lavish-green mountains and the quaint medieval towns surrounding them.
If you feel like surviving a hot day in Rome and having a dip in refreshing waters, consider heading to these lakes that are between 1 to 2 hours away from Rome: Lago di Turano (seen below), Lago di Bracciano, Lago Albano, Lago di Nemi, and Lago di Bolsena.
(Summary): Are you convinced?
Rome has it all, and if you have a solid plan you will get to enjoy all of these: art, architecture, culture, history, food, wine, endless gelato supply, beaches, lakes, charming towns, huge parks, museums, and some sunshine. Also, the good thing about Rome is that you can eat pizza and pasta with no guilt as you will be burning it while walking around the beautiful city!
I hope I have convinced you to start making a plan to head to Rome soon. I can list 100 reasons on why you should visit Rome but instead here are just 7 that are pretty convincing! Go ahead and give it a shot, you will thank me later!