*This article was originally written for Travel & Destinations (www.travelanddestinations.com)
Russia is by far the largest country out there with an area of about 17 million square kilometres. It is so big that Russia has 11 different time zones and a population of 145 million people. So, when deciding to visit Russia it is best to plan ahead which cities are best to check out. This article will suggest 7 of the best cities in Russia to discover on your trip.
1. Sochi
Sochi is a beautiful city in Russia connecting with the Black Sea. It is known as a great summer/beach destination and is famous for hosting the 2014 "Winter Olympics".
When visiting, head down to the shore and relax by the black sea, visit the Olympic Park and watch the singing fountain in action. In winter, you can go skiing in Krasnaya Polyana and go hiking there in summer. You can also enjoy a nice day or a picnic in the beautiful Sochi Park.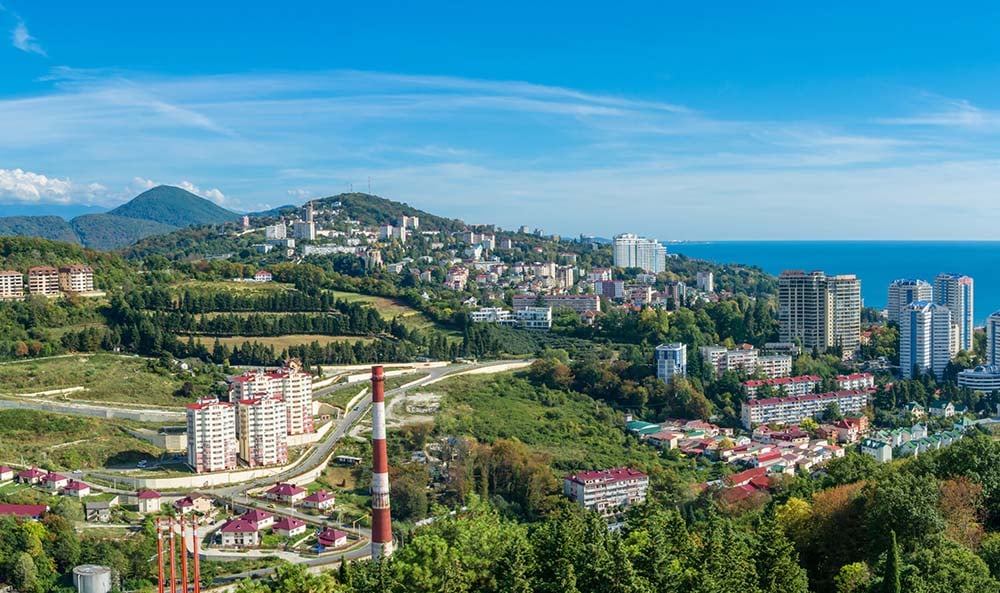 2. Saint Petersburg
St. Petersburg also referred to as Leningrad, is the second-largest city in Russia and is situated on the Neva River. It has a great number of sophisticated cathedrals and palaces with wonderful bridges around the rivers and canals.
During your visit enjoy a stroll at the Palace Square where the impressive Winter Palace and The Alexander Column are located. Another great place to go includes the State Hermitage Museum which is exceptional on the inside and the outside. Make sure to visit the dreamy Peterhof Palace which has an impressive 173 fountains supplied by underground natural springs.
One popular way of visiting Saint Petersburg is through a multi-destination cruise where you visiting several other cities and countries located around the Baltic Sea.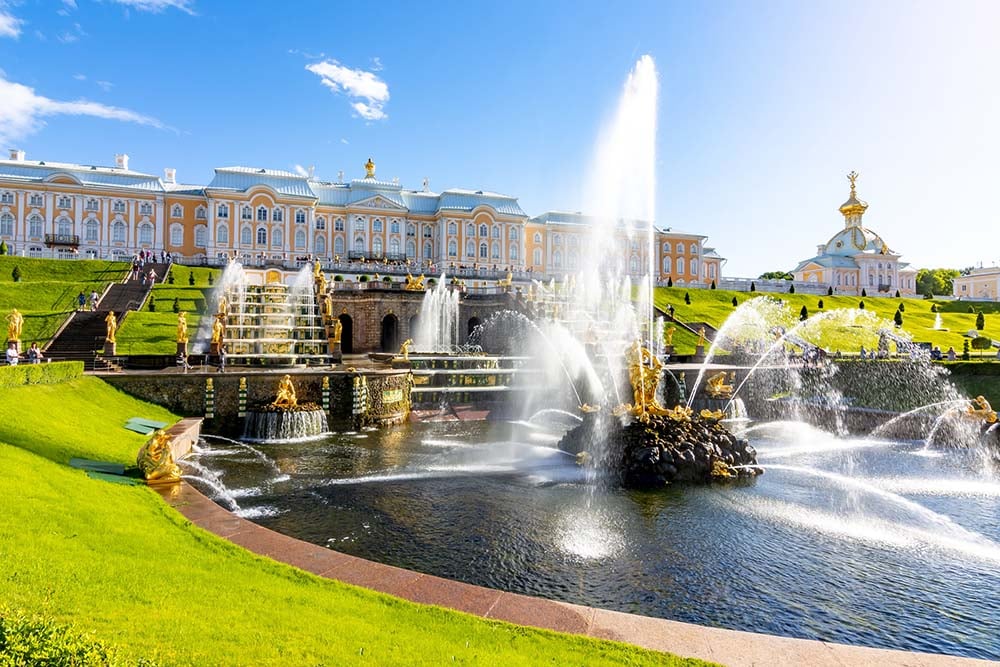 3. Yekaterinburg
Yekaterinburg is a bustling city located in the Ural Mountains and is known to be a vibrant and cultural place that houses several theatres, museums, dance companies, plays, libraries, and famous Russian rock bands. Yekaterinburg is impressive as it houses the oldest wooden sculpture in the world (over 11,000 years old), the Shigir Idol. This sculpture can be found at the Sverdlovsk Regional Museum of Local Lore in Yekaterinburg.
Other things you can do is enjoy a picnic at Victory Park, heading to the State Academic Opera and Ballet Theatre, and checking out the golden-domed Church on the Blood.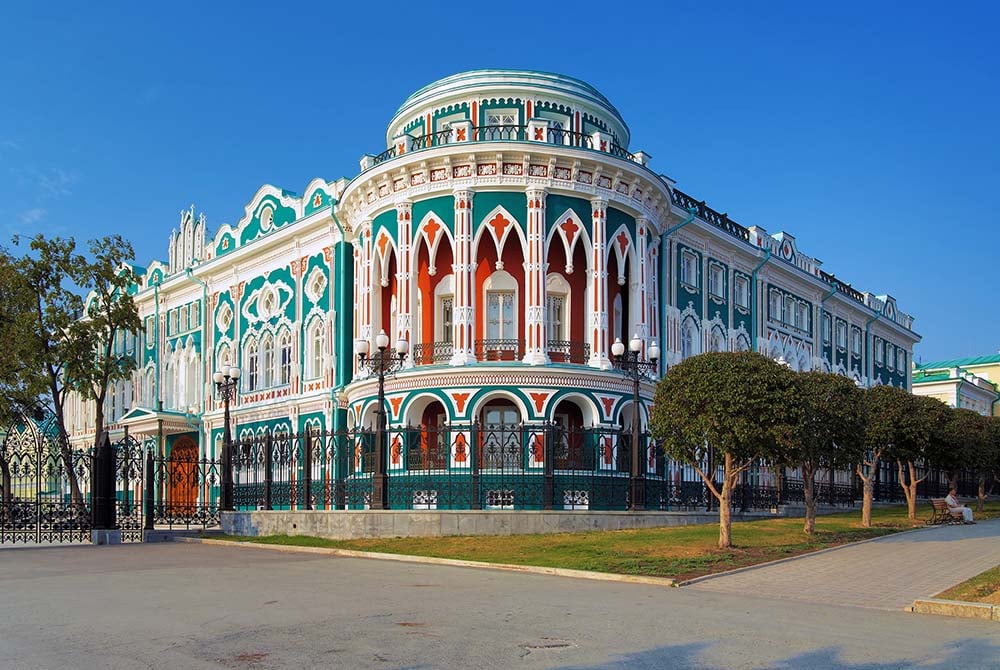 4. Moscow
Moscow, the capital of Russia is where around 12 million people reside. It is famous for its artistic accomplishments like operas, ballets, classical music, symphonies, and paintings. During your trip be sure to see the important and historic Red Square. This is encircled by incredible sites like the Kremlin, Lenin's Mausoleum, and the stunning St Basil's Cathedral.
The St Basil's Cathedral (seen below on the right) is one of the most beautiful cathedrals in the world with colourful onion-shaped domes that appear to look like live flames. Other things to enjoy during a visit include the State Historical Museum, Tretyakov Art Gallery, Pushkin State Museum of Fine Arts, and Izmaylovo which is home to Moscow's largest flea market.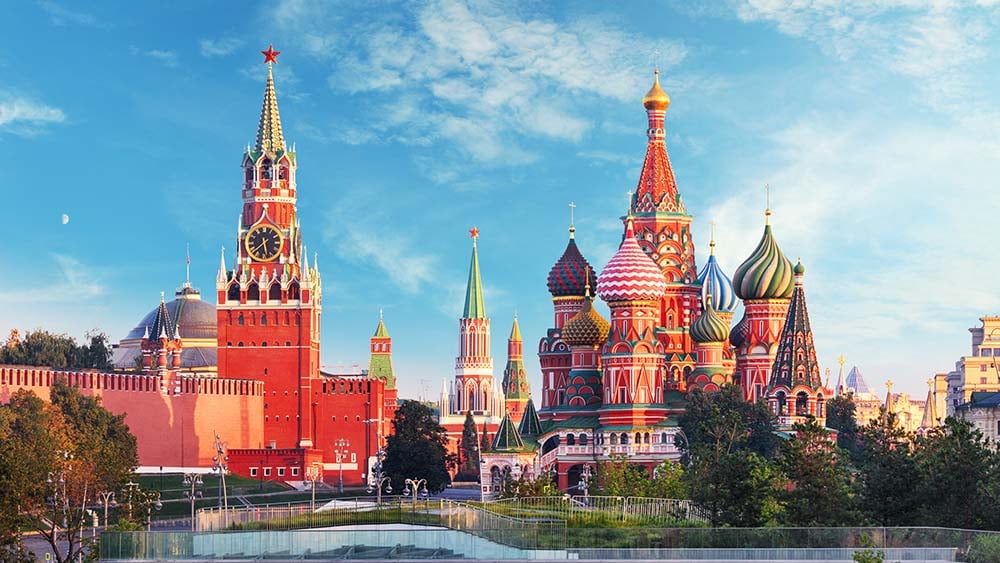 5. Nizhny Novgorod
Nizhny Novgorod is a wonderful place where the Volga and Oka Rivers run through; with beautiful hills that overlook the meeting point of these two rivers. This city is home to some scenic landscapes, top museums, cafés, and restaurants.
For an unforgettable scene of the city, take the Aerial Tramway which is a 3660-meter-long gondola lift linking Nizhny Novgorod with the town of Bor. This ride offers the chance to see top views of the city and the surrounding area.
For Russian literature lovers, check out the museum of Maxim Gorky, a popular and celebrated Russian writer. Other things to see include the Nizhegorodskaya Yarmarka Fair (seen below), The Nizhegorodsky State Art Museum, the National Centre of Contemporary Art, and the Sakharova Museum.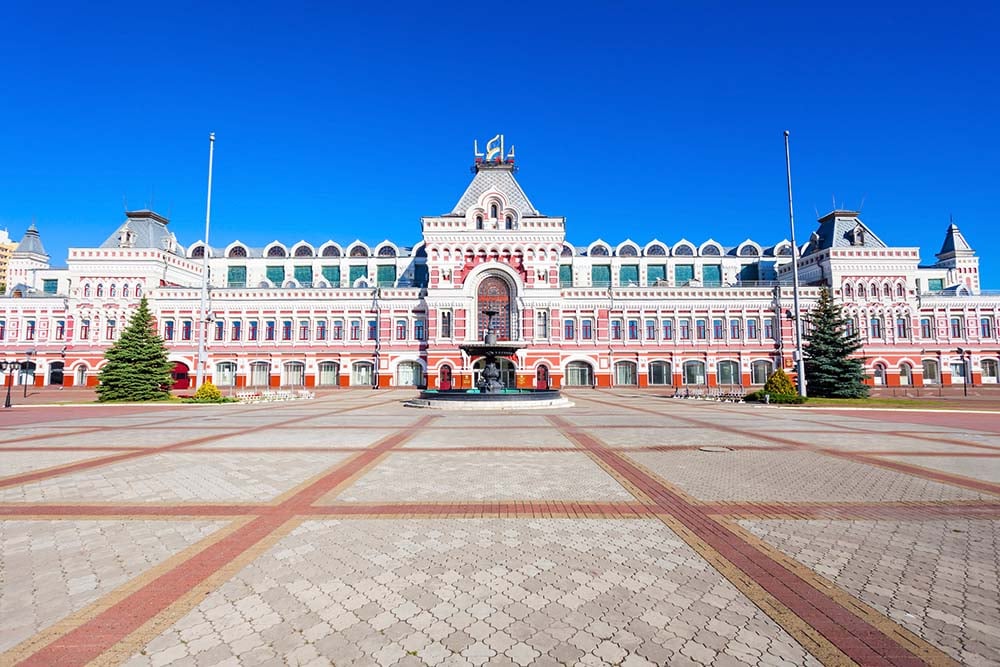 6. Irkutsk
Irkutsk is located near the huge Lake Baikal, which is one of the top attractions of the Trans-Siberian Route. It has many areas that are filled with traditional Siberian wooden buildings, cosy café's, vibrant bars, and delicious restaurants found along its streets.
During your visit take a walk in the historic centre of Irkutsk, which has been submitted to be a UNESCO World Heritage site. If you want to see one of the world's oldest icebreaker ships (1898 and 1905), you can find it at the Angara Museum. Other things to see are the Irkutsk Museum of Fine Arts, and the churches of Krestovozdvizhenskaya Tserkov' and Spasskaya Tserkov'.
7. Golden Ring
The Golden Ring is a group of cities and towns located outside of Moscow and are known to have charming countryside packed with gorgeous landscapes, cherry orchards, picturesque cottages, fortresses, and breathtaking churches, and monasteries filled with art.
The official cities that you can check out on the Golden Ring tour are Suzdal, Yaroslavl, Kostroma, Vladimir, Ivanovo, Pereslavl-Zalessky, Sergiev Posad, and Rostov Veliky.
These cities and towns would make a nice addition when visiting Moscow allowing you to discover more of the country during your trip.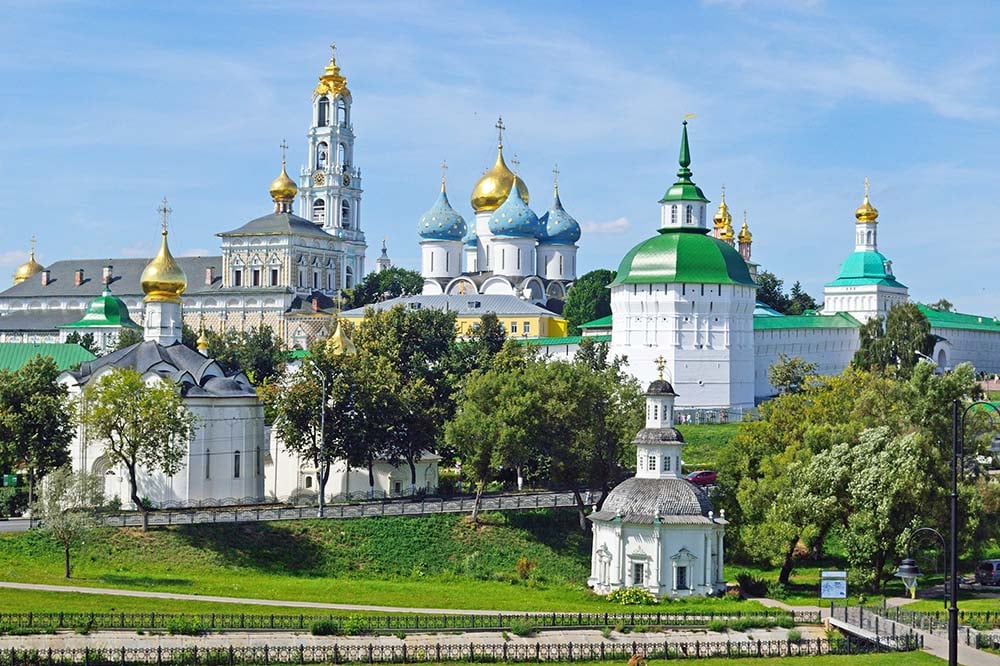 Summary:
Russia is a picturesque and fascinating place that everyone should visit once in their lives. It not only has breathtaking scenery and luscious nature, but it is also a country rich with history, interesting culture, unique art, great cuisine, and lively people. When visiting Russia be sure to enjoy some of the cities mentioned in this list, which will help you have the best time on your trip to this beautiful country!
Cover Photo by Random Institute on Unsplash