*This article was originally written for Travel & Destinations (www.travelanddestinations.com)
Monaco is the second smallest country in the world after the Vatican and the most densely populated; with an area of 2.02 sq. km and a population of just over 38,900 (2019). What is even more interesting is that more than 30% of Monaco's population are millionaires! Monaco is a gorgeous place nestled on the French Riviera blessed with natural beauty, great weather, gorgeous beaches, lush mountains, palm trees and beautiful architecture.
Although really small, there are some great things to see and do in this tiny country! Here are 10 recommendations on the top things to see and do when visiting Monaco.
Palais du Prince
The prince's palace in Monaco is the official house of the Sovereign Prince of Monaco which was constructed in 1191 as a fortress and is located high above Monaco. You can enter and tour the palace when the prince is not there. You can usually tell if he is there by the flag in the major tower which is raised to indicate that the prince is there.
Some of the things to check out while at the palace includes the Italianate style gallery, the Blue Room, the Throne Room, and the Palatine Chapel. At the palace, you can also see the daily changing of the guards taking place at 11.55 am.
Jardin Exotique
Jardin Exotique is a beautiful Mediterranean botanical garden that opened in 1933 and covers 3 acres. This garden is situated on a cliffside located in Fontvieille with great views overlooking the ocean.
This tropical garden is incredibly unique as it has over 7,000 species of plants. The garden is filled with luscious green exotic trees, cacti, succulents, flowers where you can even find an assortment of plants from Africa and Latin America.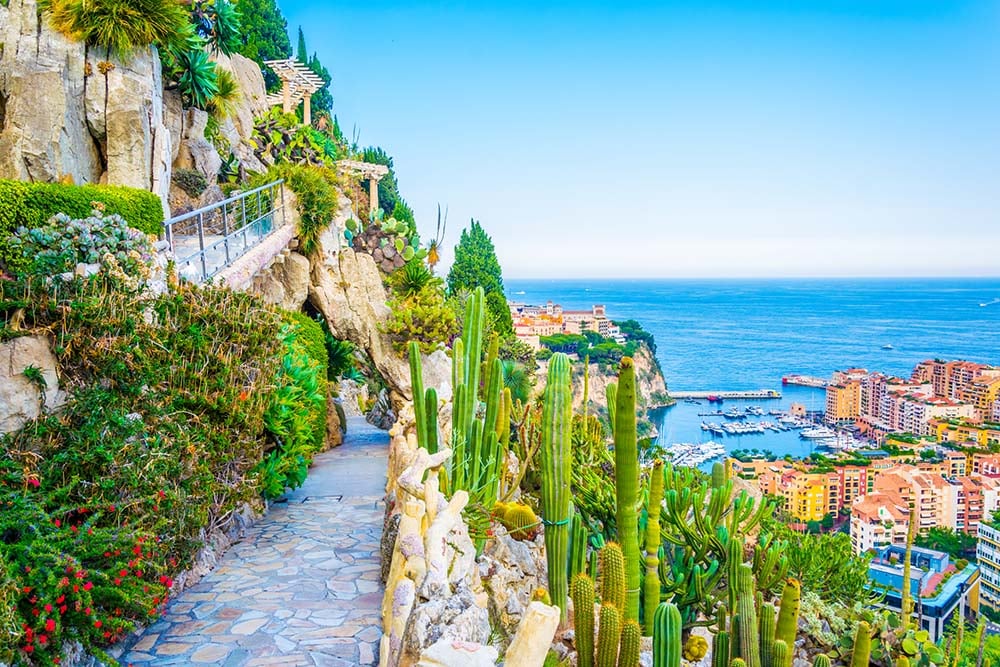 Opéra de Monte-Carlo (Salle Garnier)
Something you must check out are the shows at the Opéra of Monte-Carlo which is an opera house that is part of the Monte-Carlo Casino. It was constructed in 1878 and portrays a grand scene where the performance area is wrapped with vibrant red and gold decorations, beautiful frescoes, and sculptures.
So, if you feel like catching a great opera show, a musical concert, or a spectacular ballet, then make sure to visit this fantastic opera house.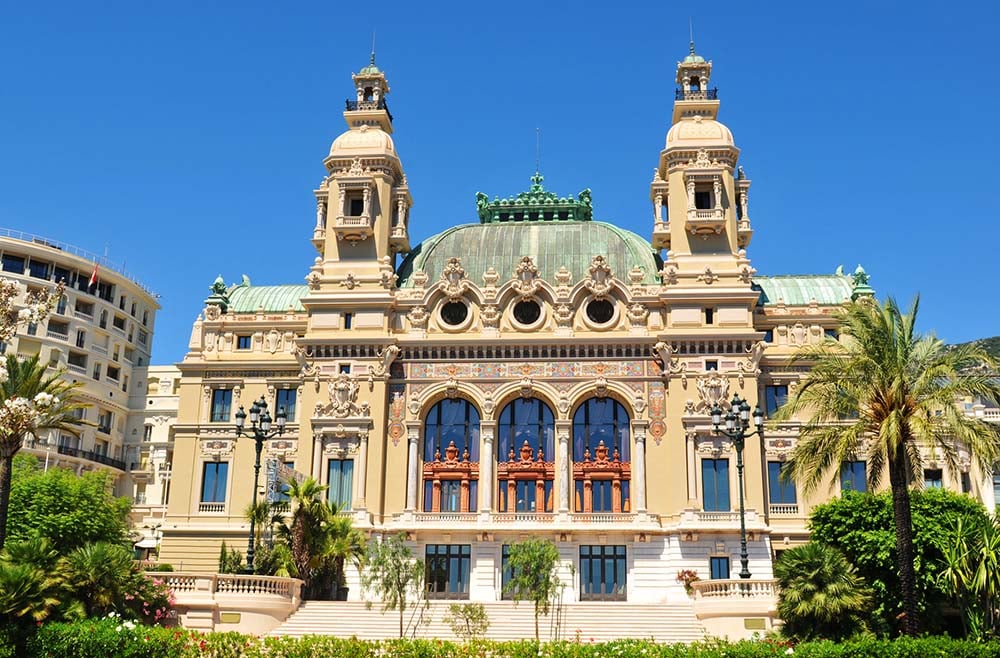 Fort Antoine
Fort Antoine is an outdoor theatre that used to be a military fortification (fortress). It was constructed in the 18th-century and got demolished in 1944 later to be rebuilt in 1953.
Now, Fort Antoine is a go-to "under the stars" theatre that offers plays, concerts, films, special performances, and shows during the summer months.
Moneghetti District
The Moneghetti District is one of the richest districts in Monaco and famous for its luxurious villas, perfectly shaped gardens, and gorgeous terraces. The walk leading to the district is a great venture by itself as the roads cut into the cliffside; so be careful if you have vertigo.
In the Moneghetti district, you will also find "Parc Princesse Antoinette" which is famous for its 100 years old olive trees and its miniature golf course.
Musée Oceanographique
Musée Oceanographique is an oceanographic museum and a public aquarium with neo-baroque style located in Monaco. It first opened in 1910 and is situated on the side of an 85 m tall cliff.
The museum is unique for its collections of more than 350 species of marine life and wildlife creatures from seahorses, jellyfish, starfish, turtles, sharks, rays etc. The museum also houses a great exhibition of marine-related pieces like animal skeletons, model ships, weapons, and items made from mollusks, pearls, and shells.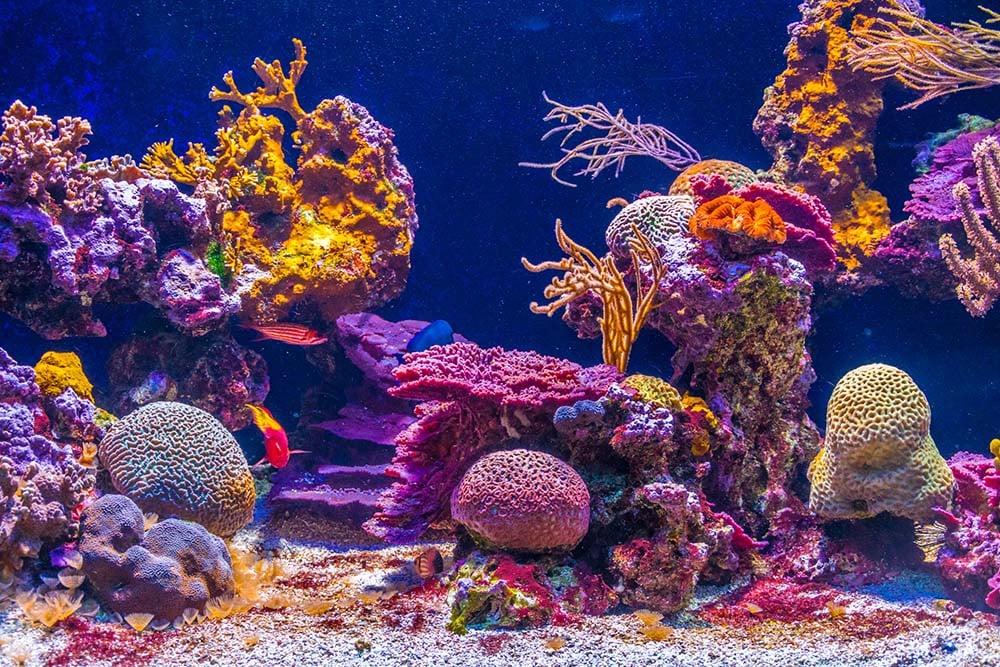 Larvotto Beach
Larvotto Beach is the only public beach in Monaco and is actually a man-made beach! It was built following World War II and is now a must-visit location with clear waters, a volleyball court & a scenic seafront.
After a long day discovering Monaco, head to Larvotta beach the next day and enjoy a relaxing beach day. You can find many nice bars and restaurants where you can have refreshing drinks and delicious dishes.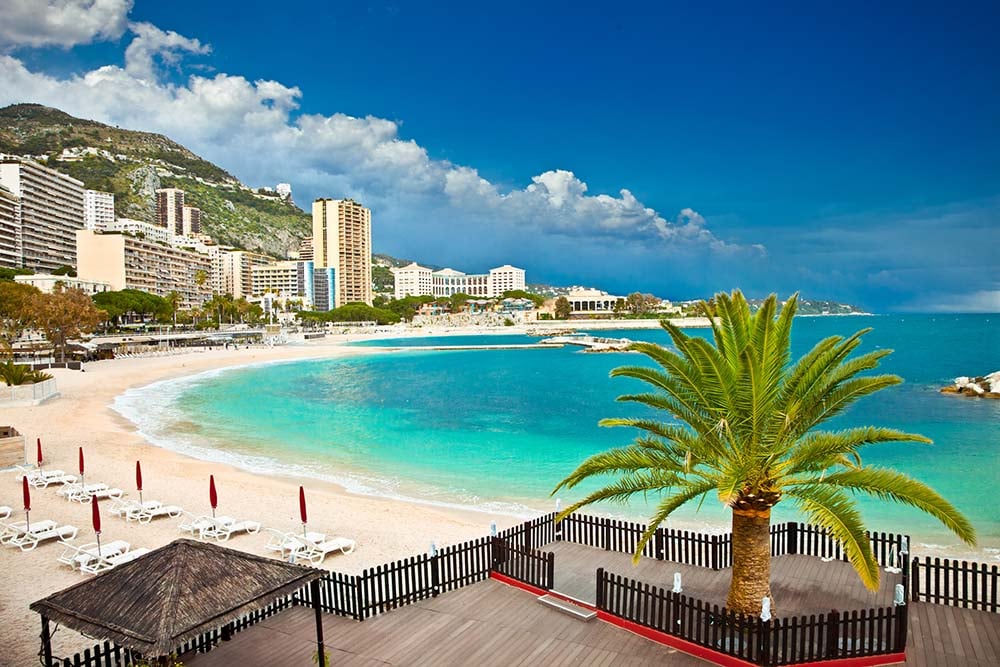 Monaco-Ville (Le Rocher)
Monaco-Ville known as Le Rocher (the rock) is the oldest district in Monaco standing high on a 62-meter cliff, where the residence palace of the ruling Grimaldi family is located. You can reach Monaco-Ville in two ways; an elevator or by walking up several ramps and stairs.
The way up to Monaco-Ville is filled with beautiful scenes and dazzling views. Make sure to wander along the roads and alleys of Monaco-Ville where you can find vibrant and colourful buildings and architecture from orange, pink and yellow. You can also find several restaurants and amazing bars with great lively vibes.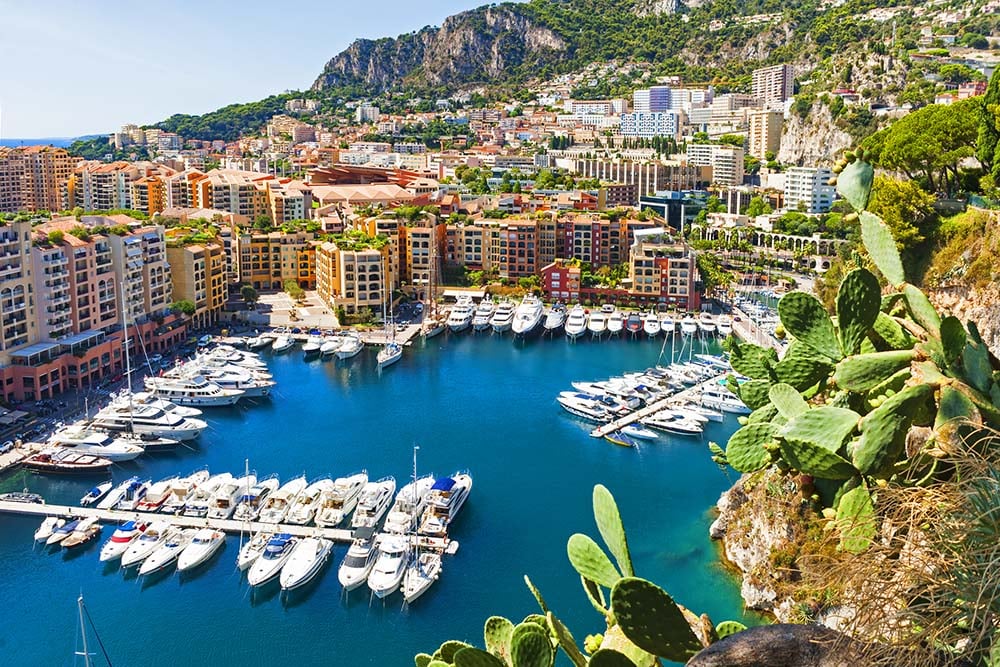 Monte Carlo Cathedral
The Monte Carlo cathedral, also known as "Saint Nicholas", is the main church in Monaco located in the old town. Its construction started in 1875 and got finalized in 1911. The church is incredibly beautiful with Roman/Byzantine style; a splendid high altar and the Episcopal throne made from white marble.
The church has two organs where on feast days and during religious events, you can listen to the brilliant and peaceful music made by the organs. Some worth-checking paintings found inside in the church are paintings by Ludovico Brea (1500) and François Brea (1500-1505).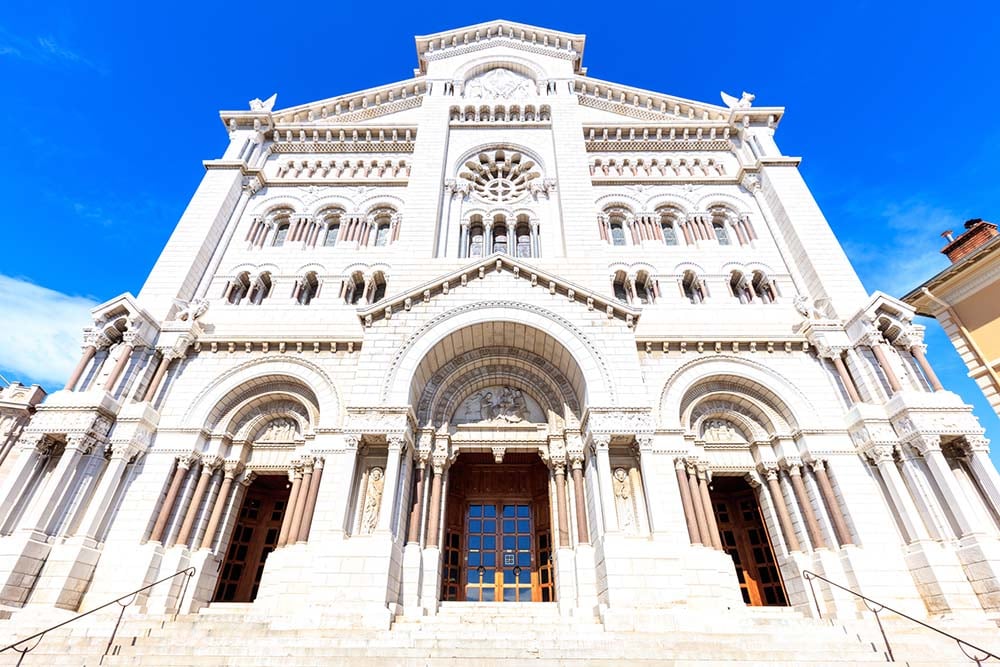 Monte-Carlo Casino
Monte-Carlo Casino goes back over 150 years when it was opened in 1863. It is one the most famous casinos in the world where movies like Iron Man 2 and Golden Eye had scenes shot. This casino is beautiful and very luxurious and certain clothing is required to visit; such as no sports shoes, shorts, or flip flops. One crazy fact is that Monaco's own citizens are forbidden to gamble or enter the casino's gaming rooms.
If you are looking to do some gambling for fun and want to have the Monaco gambling experience, just put 5 euros in one of the slot machines and enjoy. If you win, you can collect the money right away!
Note: always take care in casinos to ensure you know your limits and don't spend beyond your means.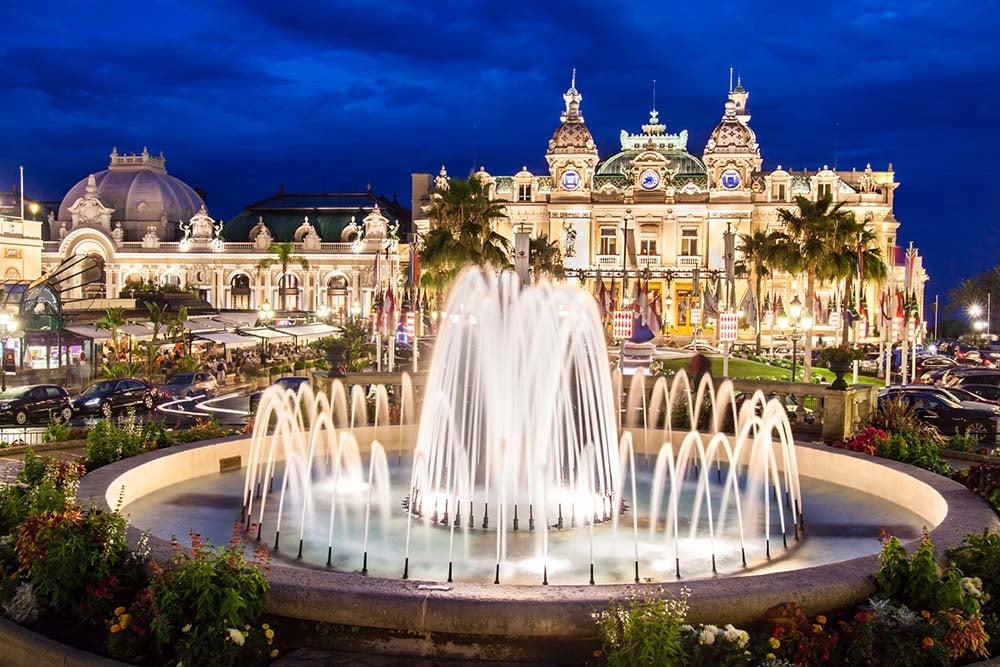 Summary:
Monaco is a magnificent tiny country overflowing with beautiful gardens, colourful buildings and architecture, as well as historical monuments, gorgeous beaches, gardens, and interesting museums that are definitely worth seeing. If you are looking for a straight-out-of-the-movies luxurious holiday, then Monaco should definitely be a top choice!